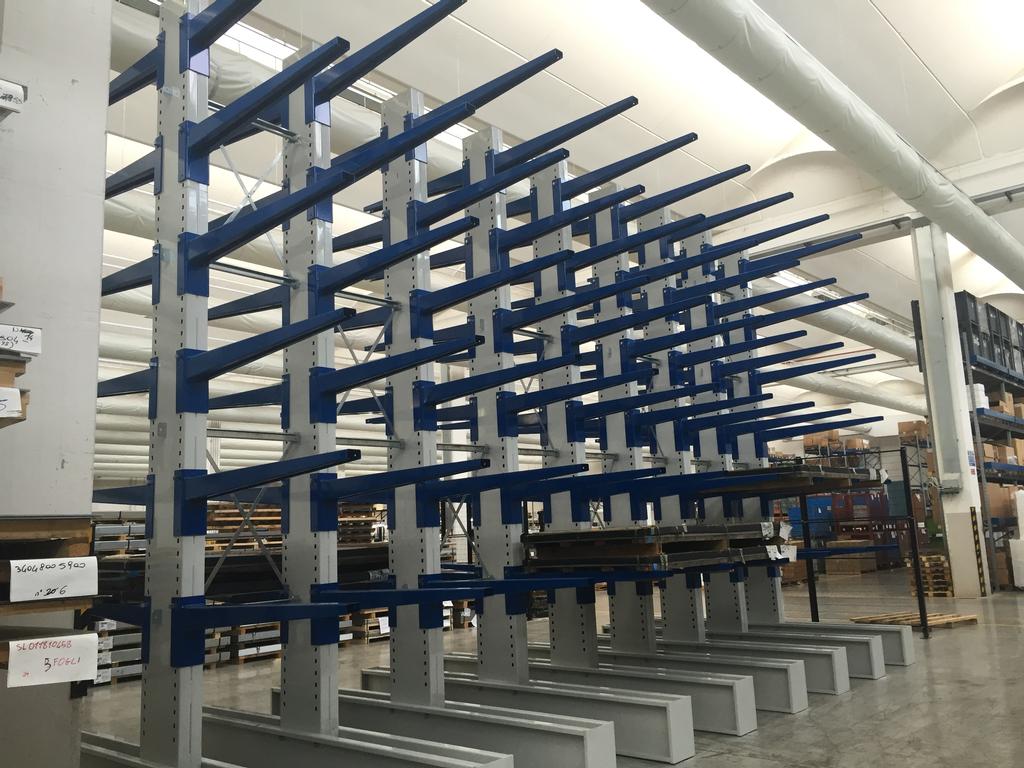 Cantilever racking systems are made up of a series of single columns which include extended arms and long-lasting bases. These bases provide a kind of shelving system that is easily user defined for large, bulky, or strangely formed objects. One of the strongest features of cantilever racks' systems is that they can be tailored to various heights, enabling you to store specific measurements and commodity quantities
Traditional pallet racking poses horizontal limitations, while cantilever racks do not. This ensures there are no horizontal beams that get in the way while the goods and equipment is loaded and unloaded. Knew you can use the entire length of the cantilever rack? This is what makes storing stuff so awesome, particularly things of varying lengths, weights and widths.
The lack of vertical and horizontal restrictions is another aspect of cantilever racking systems which make them superior to traditional pallet racks. You don't have to worry about destroying your goods when being processed, loaded or unloaded. Cantilever racks are designed to be open and flexible, so the occurrence of defective products is reduced.
You'll enjoy how the cantilever rack design allows you to adjust according to your operation needs Another advantage is the height and angle of the weapons and can be modified conveniently to suit different shapes and sizes of goods and components.  Also, the arm extensions can be adapted to match the size and shape of your products.
These racking systems can ultimately be used both indoors and outdoors. The structure may be composed of galvanized steel for weathering purposes, depending on where you use the racks.
The main

Features:
Easy and quick assemblage.
Quickly adjusted height of the rack.
Maximize Storage Space
High storage capacity
Available with wide range of bearing sizes and load capacity.
Temporary warehousing solution Constructed in compliance with Existing Construction Codes Long or Short-Term Solution.
Benefits of Cantilever Racking Systems
Many industries use cantilever racks like wood, construction, aircraft, microelectromechanical devices, chemical sensor applications, in warehouse / portable storage environments. Companies like cantilever racks, since they are fast and comfortable mounting. This means that if you mount the racks and have to delay creation, you won't lose time and energy. The height and angle of the racks are another benefit and can be easily adjusted to match products and parts of various shapes and dimensions . That saves time and money, again. You don't need to buy fresh shelving to make room for the most critical items. You just move the racks and you're back to track. Another benefit is the height and angle of the arms and can be conveniently modified to fit varying shapes and sizes of the goods and components. Again, that saves time and resources. There's no need to have new shelving to make space for the large pieces. Only move the racks and then you're back on work.