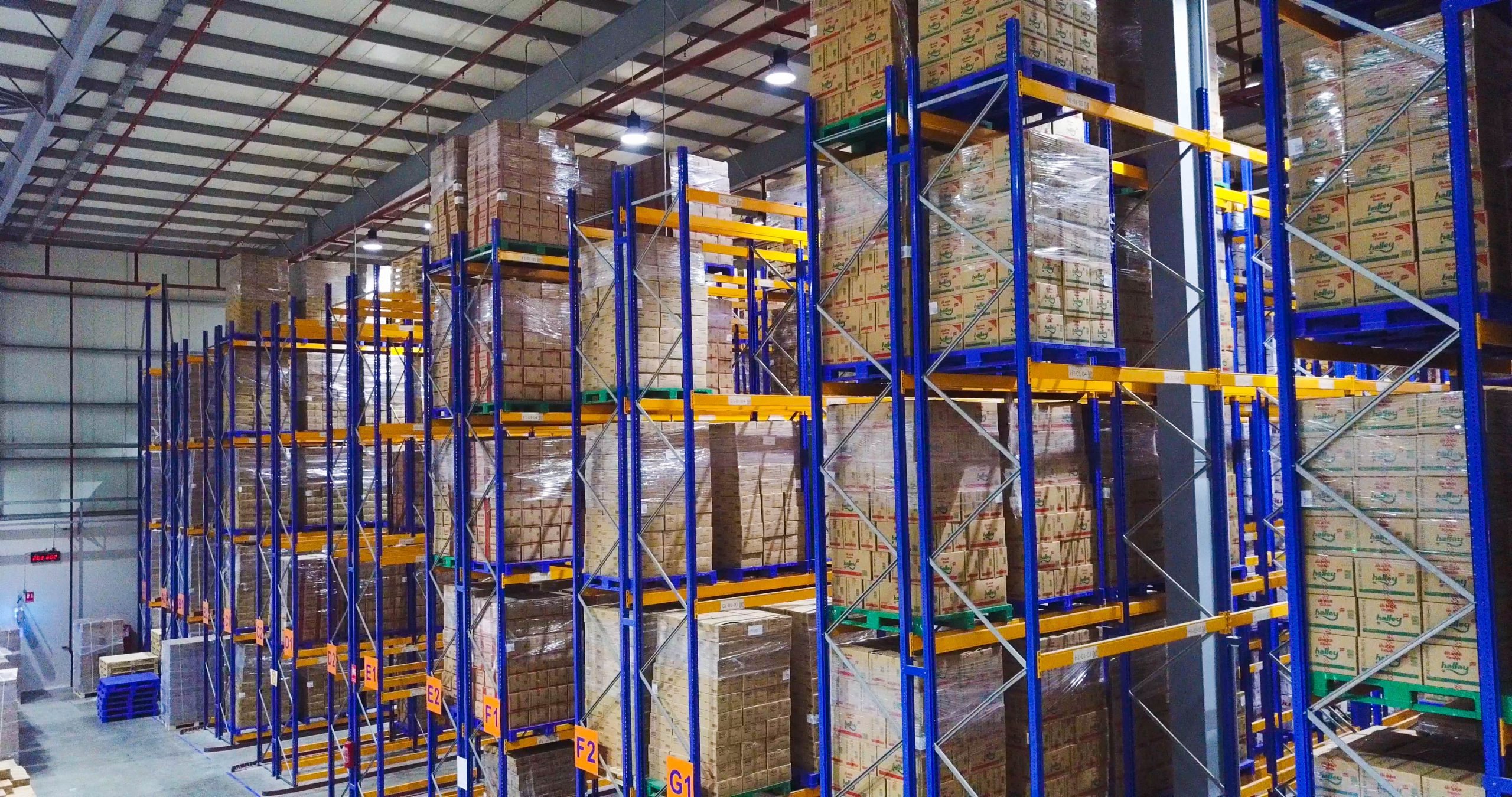 the Pallet rack systems are a fundamental component of any operation involving distribution, storage or material handling. Pallet racks provide easy access to storage materials. A Pallet rack systems maximize installation space while making inventory requirements simpler
What are the uses of pallet racking systems?
Pallets or shelves from containers are found in containers. A racking device for the warehouse is constructed with skids or pallets in it that are used to store merchandise or items.
A pallet rack's rows are horizontal in shape, and it is combined with many columns to allow products to be placed
A pallet racking system as a long-term industrial storage solution is the only viable option. pallet rack devices provide some benefits that make them one of the most popular storage solutions available today.
Pallet Rack benefits:
Pallet racking is a pallet storage device that is commonly utilized in factories as well as in industrial facilities. The racks are constructed of steel and stretch straight up to the roof. Forklifts are used to store and retrieve pallets whenever appropriate. Pallet racking is an integral aspect of every warehousing network and offers a range of valuable benefits.
Space savings: 
One of the major advantages of pallet racking is that it's a fantastic saver. The architecture of the rack method enables companies to free up vertical space instead of losing scarce floor space. Every chance to conserve room and yet meet your objectives is always welcome. The way in which the pallet rack structure is set up allows forklifts to move high into the air and to pull down pallets if they require one. The mounting capacity of the racks is what reduces room and saves money
protection is another benefit of pallet racking. The racks are constructed of high-quality components and then carefully checked to ensure they are durable and can withstand the weight of the pallets. You can provide full guidance on how to place and use rack systems to optimize protection and mitigate injuries.
Durability:
high-quality steel and mounting components used in pallet rack structures mean that they can be used for several years. These are primarily built to survive the rigors of the use of pallets in and out and to bear the weight of the pallets held.
Accessibility:
The manner in which pallet rack structures are set up makes them conveniently available from both ends and from either side by means of forklifts. Accessibility is a significant consideration when output in a manufacturing plant can be at danger. It is critical for trucks to be able to operate around the rack with relative ease so that they can get exactly what they need when they need it.
Convenience:
The pallet rack method is indeed a versatile device. This is built for productivity and typically performs as long as the factory   this up and manages it properly. The low pallet is one thing that many people forget, but putting up a device that operates in every region would also improve the overall market.