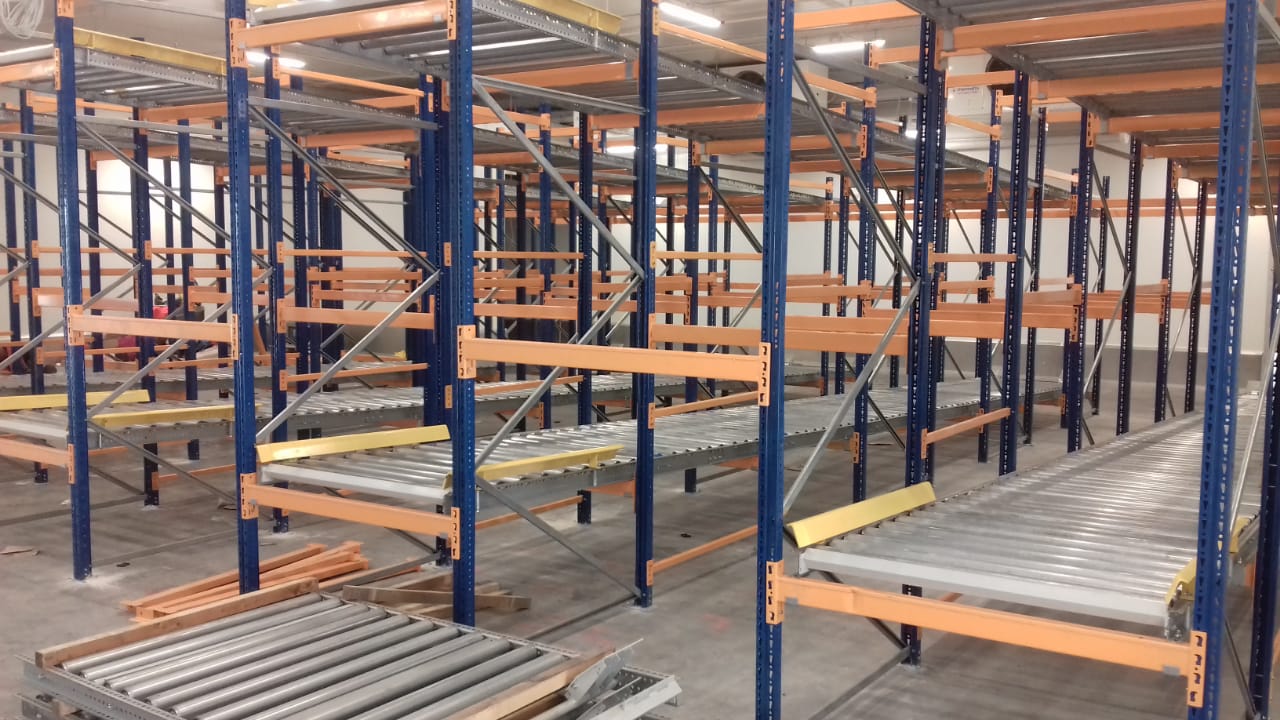 Warehouse racking is an important storage unit in production and storage facilities for storing goods in an ordered and usable way. So for warehouse owners, the optimal use of storage space and organize goods is an important factor in the working flow.
The conventional warehouse rack is the most common and easiest storage system in the warehouse for direct access to each section. Which is still the most affordable investment expense for machines. The perfect security solution for storage. Warehouse racking systems allow placing goods vertically and horizontally as pallet racks, push back racks, and flow racks. The most fitting configuration and material for the rack setup shall be determined both by the size, and weight and by the frequency at which it is accessed, collect or unload.
Increased space utilization in a factory is one of the main benefits of a warehouse racks system. Storage capacity can be a costly overhead, and thus, strategies for optimizing space is a smart investment to produce. Benefits of warehouse racking organization
Benefits of warehouse racking organization
Saves Time: The main reason for the organization of your warehouse racking is to save valuable time and effort. Because organizing items help workers to find items quickly and more effectively.
Increases Productivity: Effective preparation and organization of warehouse rack operations are helpful in a direct improvement of inefficiency. A reliable approach to operations makes it simpler and faster for the workers to respond with their orders.
Safety: A wrong step in warehouse shelves can result in the loss of both invaluable lives and valuable property. Crowded warehouse shelves can increase multiple risks. Ensuring that warehouse shelves are well-organized, with everything in place, can help prevent common workplace injuries.
Improves Order Accuracy: Organized and well-managed stock with proper marking allow workers to locate and find products easily. So this allows staff to reach a greater level of consistency in their instructions.
Improved Service: Organizing the warehouse rack can improve customer service. By having a consistent inventory management system, you can reach higher production levels and minimize mistakes, which helps to ensure timely order fulfillment.