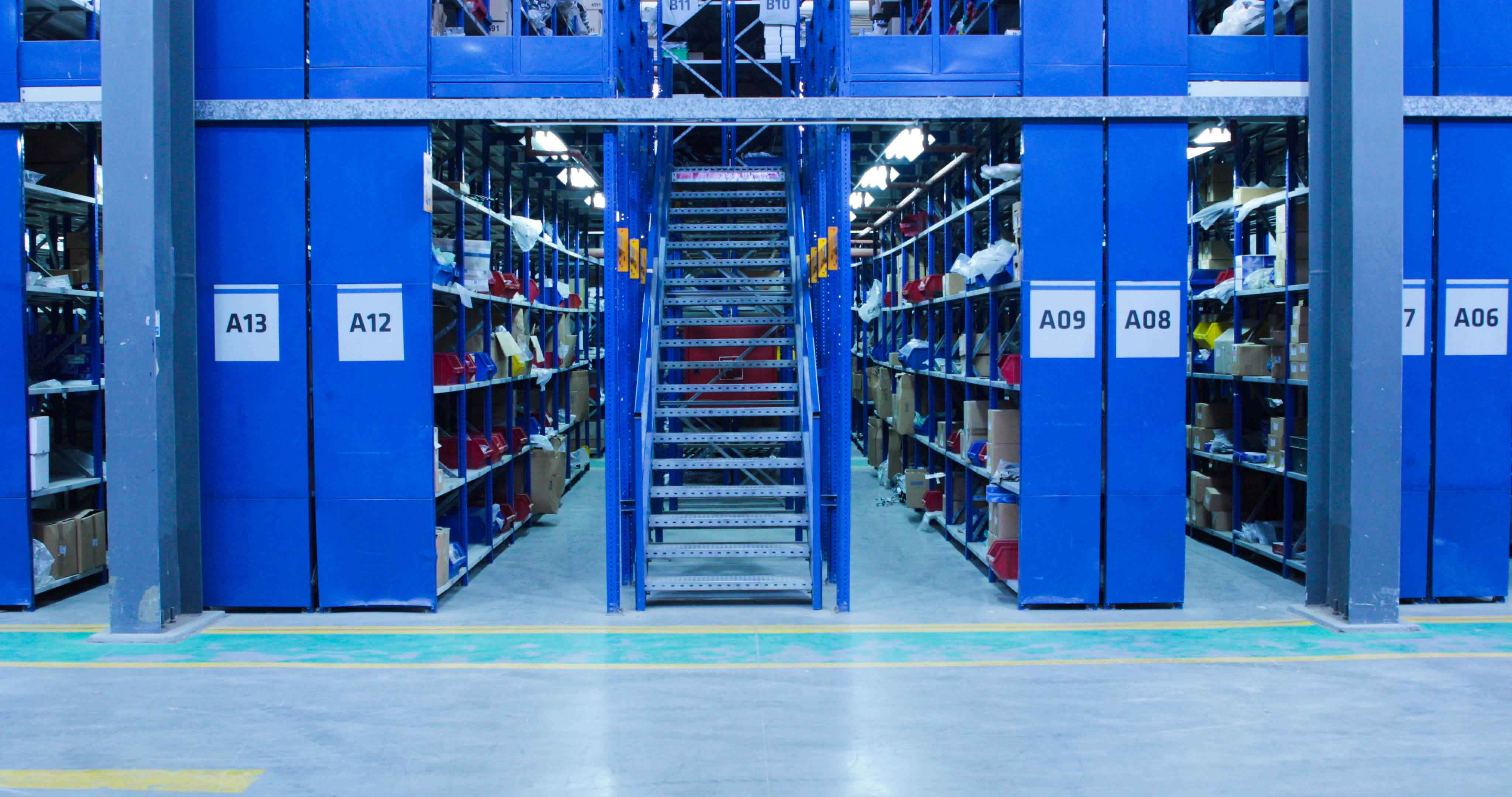 Mezzanine System
The mezzanine is a system that increase the storage area of warehouse and storage spaces. This long-span solution enables the installations of mezzanine with large open spaces free of columns. In fact, beams structure are made of 8-fold sigmoid profiles, with thickness that vary upon the load bearing capacity needs, and are suitable for the installation of pipes, cables. Etc. The mezzanine, being a load bearing structure, was conceived and designed to meet all static and dynamic requirements that take into account risk factors, including seismic events.
Mezzanine features :
Can be integrated with other existing storage systems.
Modularity and adaptability to layout and usage requirements.
Purposes, such as the construction of offices.
 Can be used both as a storage surface and to increase the surface area    with other increased useful surface area.