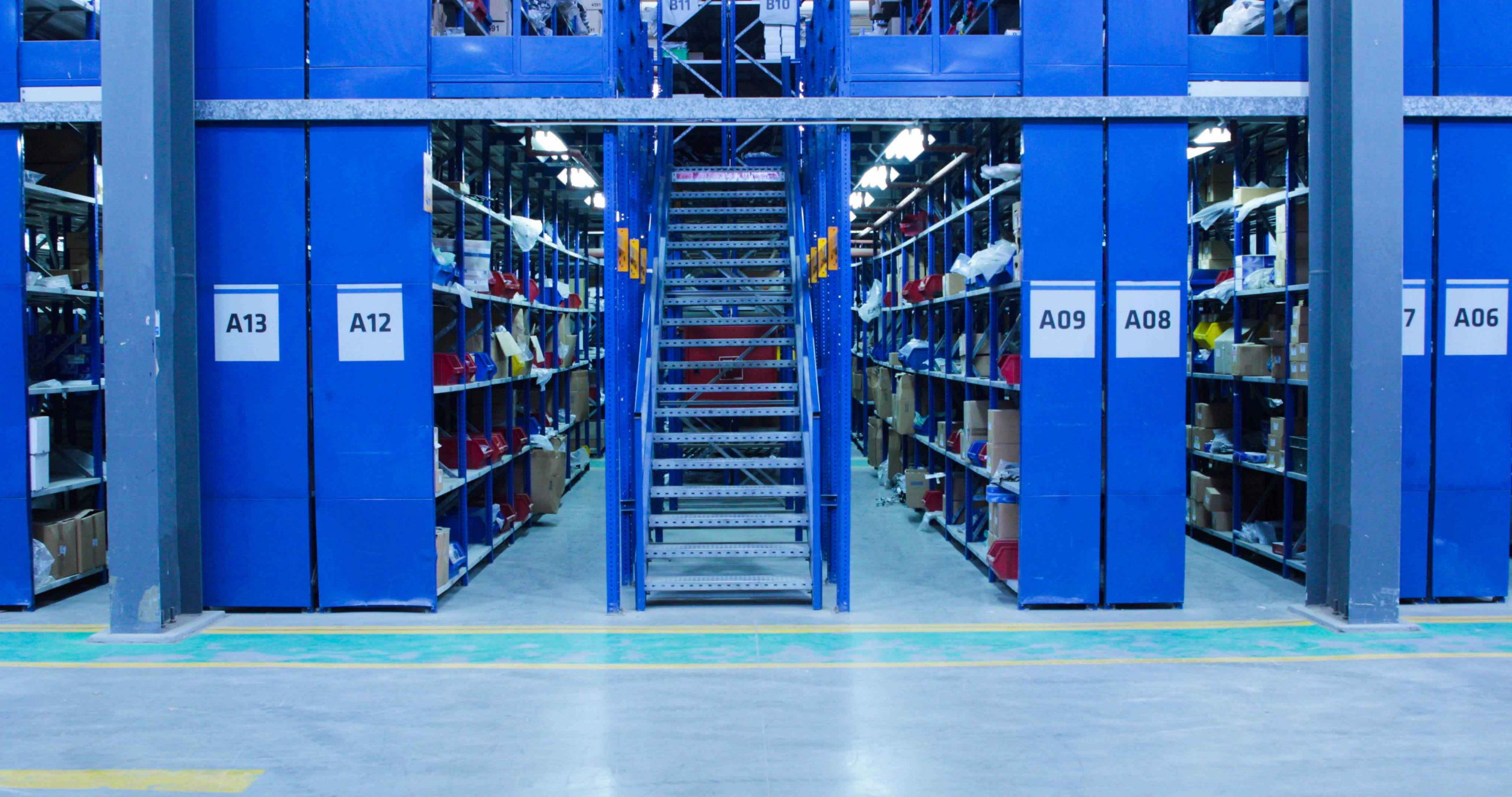 Mezzanine system is important to increase your production capacity, you also need to rapidly increase your storage capacity so that storage doesn't become an obstacle to the growing of your industry. To do that, the benefits of the  mezzanine systems are understandable. By doubling the available surface area, they work magic without incurring high costs for a company.
WHICH INDUSTRIES CAN MAKE USE OF MEZZANINE SYSTEM?
Department stores and factories
In the case of a production center or a plant, mezzanines systems are facilities that can greatly enhance the services offered by the business to its clients as well as the well-being of the staff. In addition, a mezzanine system may be used in these industries as support for conveyor belts for goods or for storage spaces for materials, especially heavy loads. But it may also act as a partition that can then be used to create a reserved working space or staff break room. The mezzanine system helps to improve accessibility, flexibility and protection for your equipment and your employees, no matter what purpose you want for it.
 Car dealerships
Car dealerships need to refine their delivery operation at their premises every day to store big, bulky products as well as the tiny pieces that make up a car Thus, the thousands of components used in the restoration and servicing of a vehicle must be properly kept in easily conspicuous compartments, so as not to bog down the efficiency of the whole chain . A mezzanine system will allow a dealer to double their manufacturing capacity, create a true separation for all the parts, and mount heavy machinery up high to free up the assembly area.
Restaurants, theaters, and exhibition centers
As well as hotels, the performance and entertainment industries require substantial storage space to hold the many items that are important to their outputs. Many diverse film sectors need very specific planning on the part of the workers who should not have to feel cramped and confused in order to be able to function efficiently at the right moment .A mezzanine system  can therefore be used as a storage space for utensils or ingredients for restaurants, or for costumes, props, and scenery for theaters.
Fitness centers
As they can accommodate heavy construction equipment, mezzanines can even sustain the weight of bodybuilding machines very comfortably and can be stored or even used on the mezzanine. Say goodbye to outdated equipment that fill up the fitness center due to lack of room and waiting queues for clients, when you can't carry in more equipment because there's not enough capacity.  A mezzanine storage helps you to maximize your capacity to serve clients, boost their convenience and get rid of unnecessary items. It's also possible to transform a mezzanine into a changing room to save you even more space in your fitness centers.
Since these types of stores can quickly become cluttered due to the plethora of small items they contain, adding a mezzanine system would be very realistic, and will double the space available. What could be safer in a shop than dividing the spaces so that the consumer experience is transparent, the flow in the aisles is unpredictable and thus customers are inclined to come to the store to make their purchases? The mezzanine will also be used to build a new aisle dedicated to heavy, bulky items, which means that the ground floor can be used to construct a new aisle dedicated to heavy, voluminous objects, so that the ground floor can be used for the smallest things.