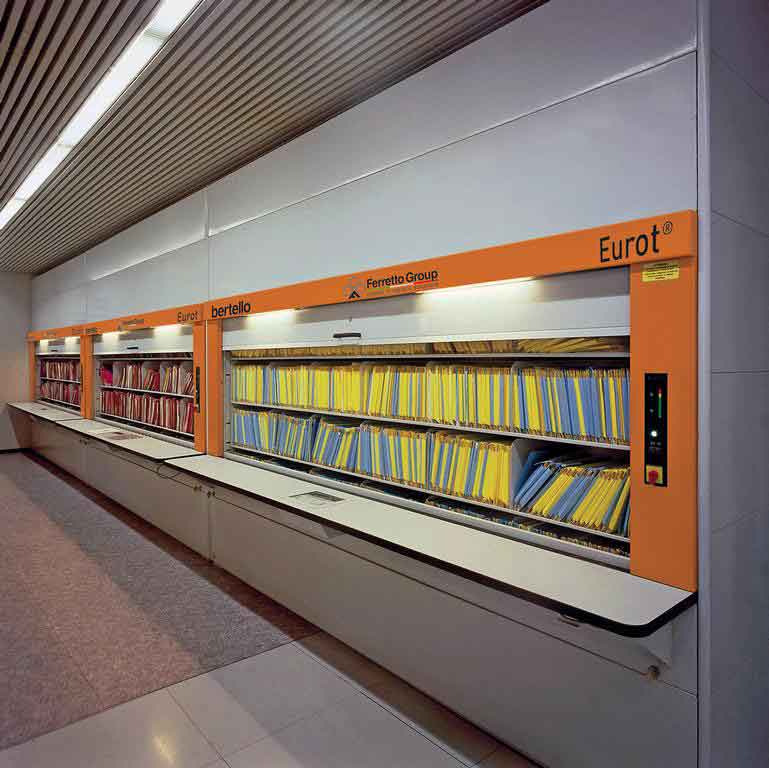 Automatic Vertical rotating System (Eurot)
Eurot is an automated storage system with rotating shelves. It is the ideal solution when it is necessary to operate quickly and ergonomically in limited spaces. The rotating shelves always follow the shortest route to present the material to operator in the consultation area.
Automatic vertical rotating features:
Protection of goods.
Optimization of space and working times.
Remote archive access and consultation.
Traceability of materials and operations.