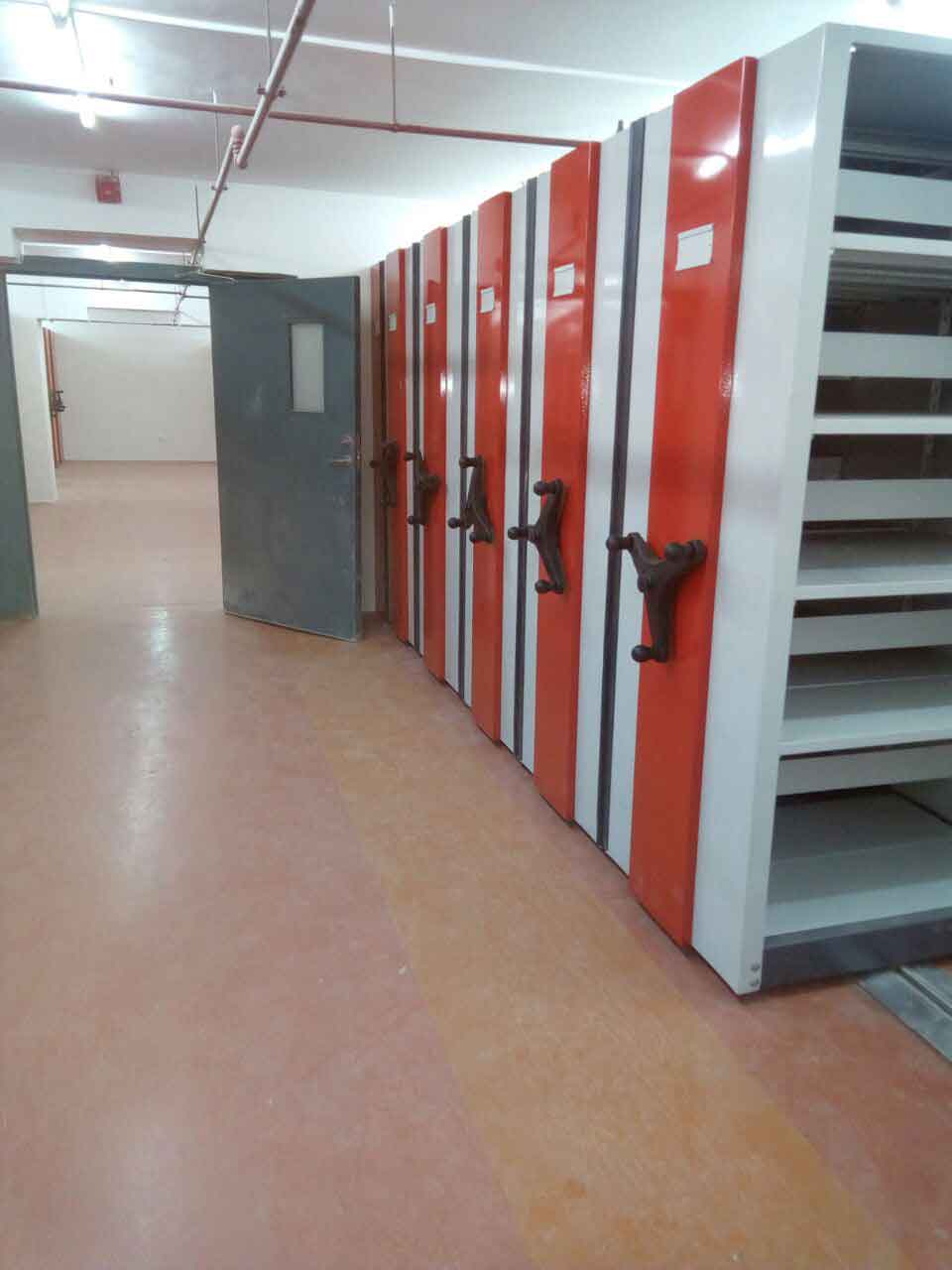 Mobile shelving system
Mobile shelving is mobile filling system that slides on ground rails. This modular mobile system enables the amount of storage space to be doubled compared to traditional shelving solutions for any given space. Bases of mobile shelving are moved together using a crank or a single motor, meaning that just one single service aisle is required for easy access to all stored files or goods. The large number of shelving aisles saved this way will lower your costs significantly, because this solution reduces the floor area required for the store, the workshop or the warehouse, this avoiding expensive plant extensions and optimizing your internal processes greatly by shortening travel times.
Mobile Shelving Features:
optimization of space and storage capacity.
protection of filed material.