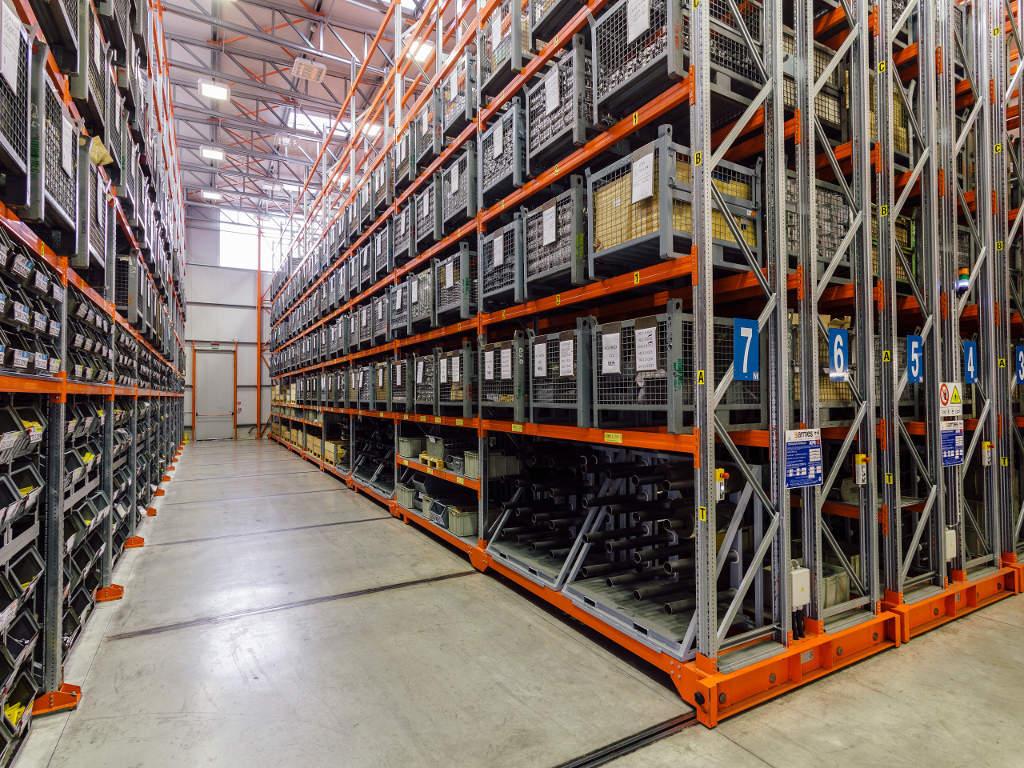 Mobile Pallet Racking
Mobile pallet racking save considerable space as the number of aisles can be reduced to a minimum, another advantage of this type of storage is that each pallet remains directly accessible. Mobile pallet racks are often used where storage space is expensive. The system consists of electrically driven mobile carriages supporting traditional or cantilever racking system, with shape and size defined according to the materials to be stored and the maximum utilization of available space.
Mobile Pallet Racking Features:
Motorized movement.
Optimization of storage capacity.
Ideal for cold storage.
Can be integrated with WMS or automatic picking system.
High modularity for all types of storage.